If you're looking to maximize sleeping space in your home for both family and friends, built-in bunk beds are an excellent solution. Discover inspiring ideas for incorporating these space-saving marvels into your interior design, harnessing vertical room to create extra beds. This article serves as a wellspring of inspiration for those contemplating the addition of built-in bunk beds to their bedroom layouts.Explore the world of Built-in Bunk Beds and unlock the potential of your space.
Clean Lines Bunk Bed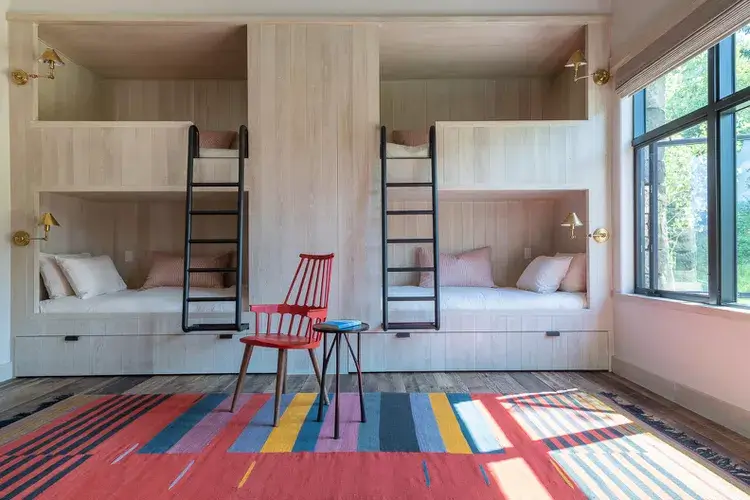 JLF Architects presents a stunning Wyoming bunk room with sleek and minimalist aesthetics, featuring beautifully crafted pale wood built-in bunk beds. With ample floor space for play and recreation, this design strikes the perfect balance between functionality and style.
Girls Room Bunks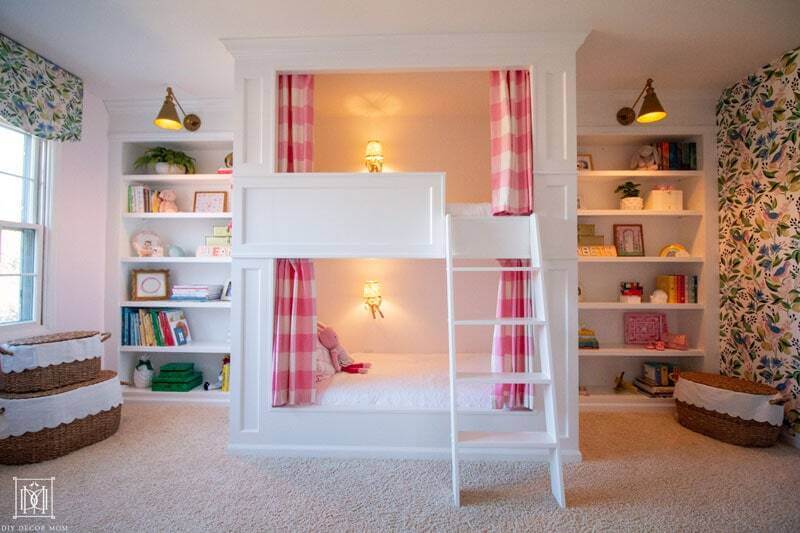 Girls' room bunk beds have become increasingly popular in recent years, offering a stylish and practical solution for shared bedrooms.
See how to make a DIY Built-in Bunk bed here.
House Built-in Bunk Beds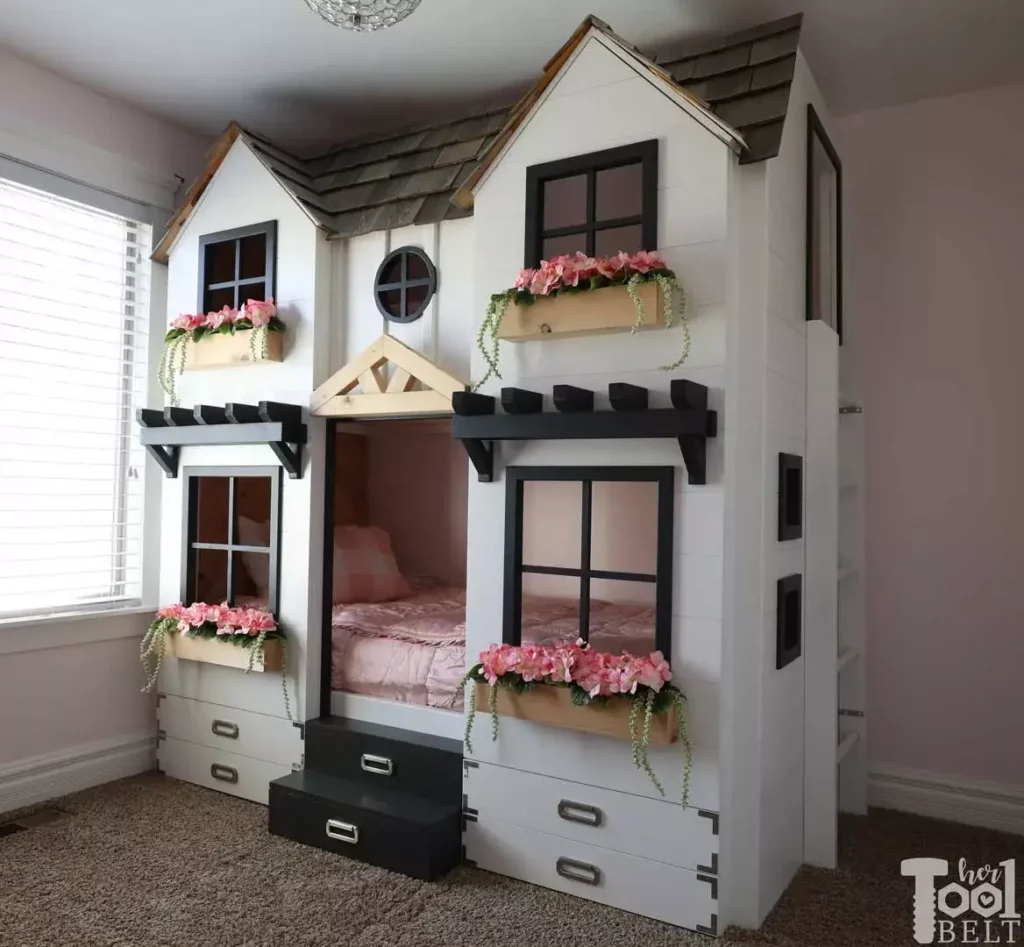 If you're constructing these DIY bunk beds specifically for kids, why not take it a step further and create a charming little house? I'm certain children will truly value your dedication and spend countless hours in that bed, not only for sleeping but also for imaginative play and endless fun!
Triple Decker Bunk Bed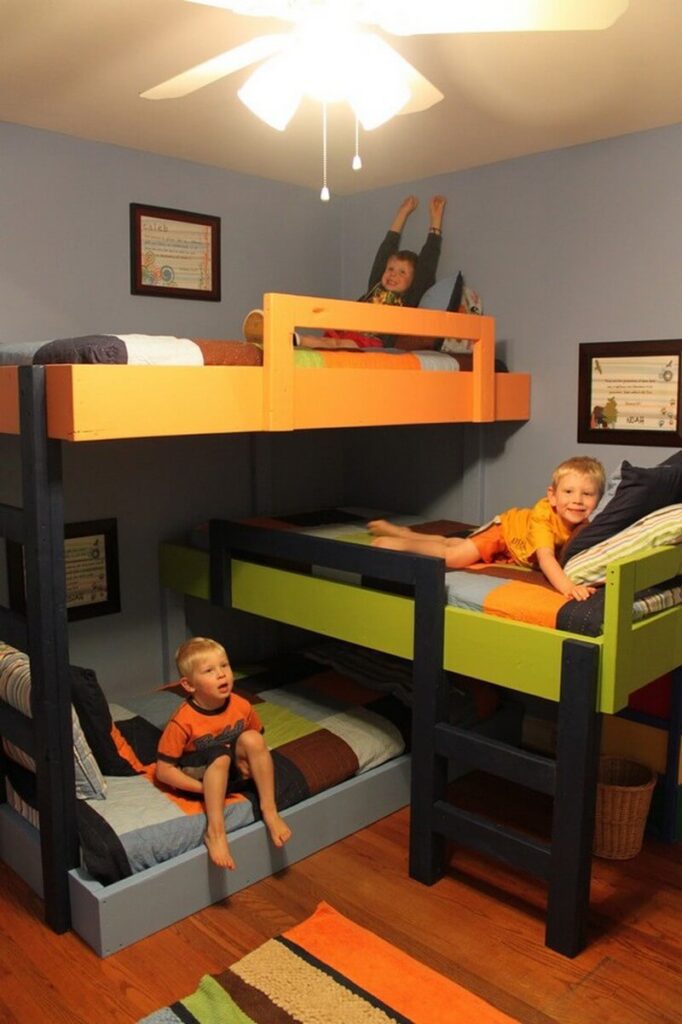 Make the most efficient use of a tiny—ideally tall—space by stacking three bunks in a perpendicular pattern within a corner.
Rustic Cabin Bunk Beds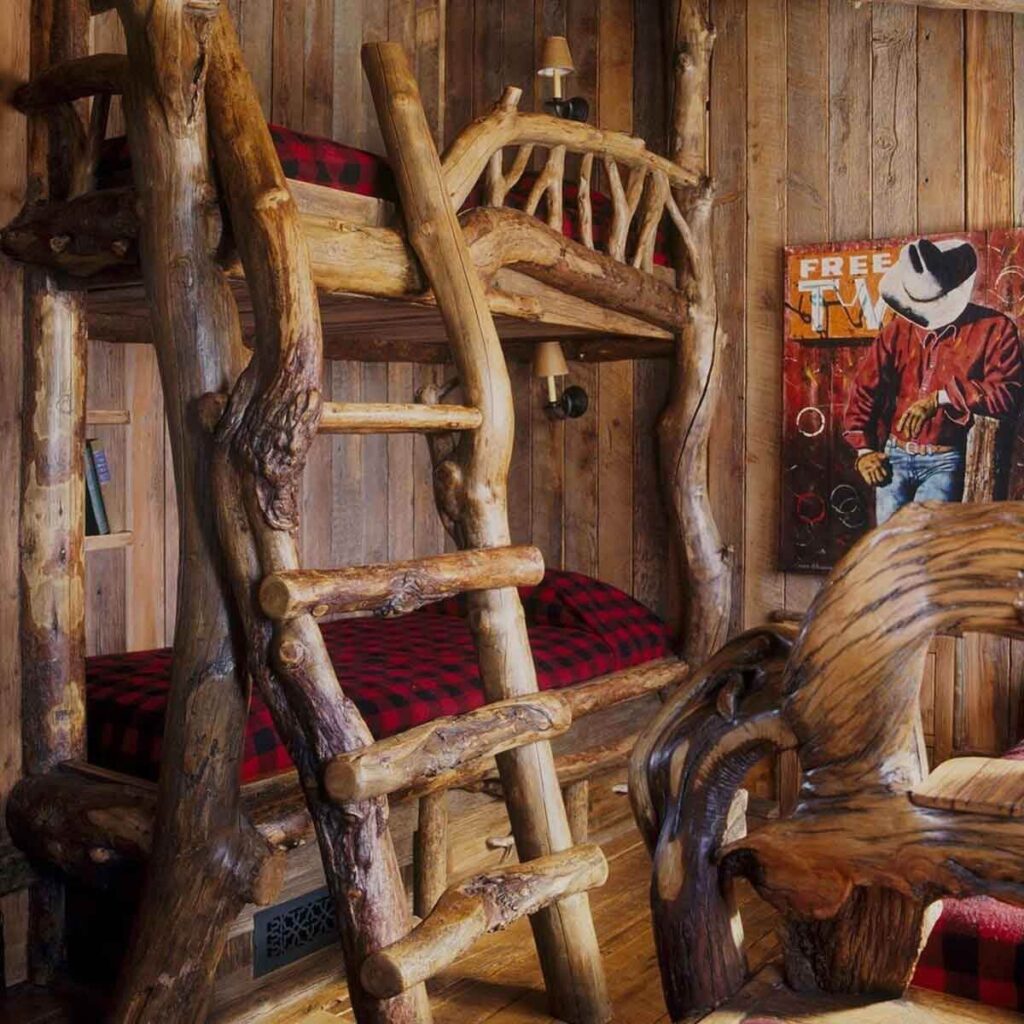 If you have a fondness for an authentically rustic log cabin style, you'll find great inspiration in these bunk beds created by @peacedesign. The room's charming combination of all-wood furnishings and buffalo plaid accents captures the essence of a dreamy cabin retreat.
Farmhouse bunk beds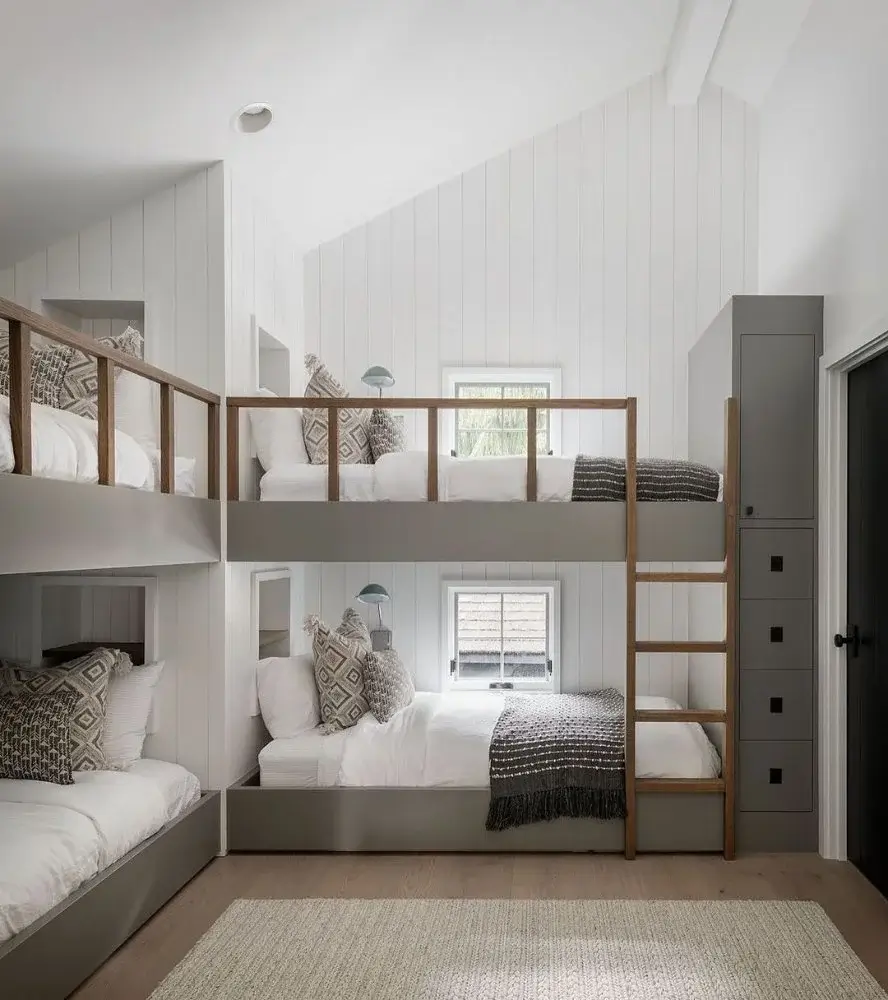 This is the perfect example of maximizing the guest room space. It features a freestanding queen-sized bed beneath two upper twin bunks, along with a built-in full-size bed, offering ample sleeping arrangements for a family of 5, possibly even 6! That's quite an impressive number of beds. We're observing this trend gaining popularity in larger rooms that can accommodate such arrangements. However, the design doesn't compromise on aesthetics. The inviting warmth of the wooden shiplap walls and the cozy bedding create a delightful and welcoming guest space.
Other Articles You Might Like: