People often want hidden spaces in their homes for many reasons, like privacy, security, or simply to add a unique touch to their home.
Hidden spaces can be both useful and enjoyable. So, get ready to explore some awesome hidden rooms and secret furniture. We believe you'll be amazed by these clever ideas!
Secret Rooms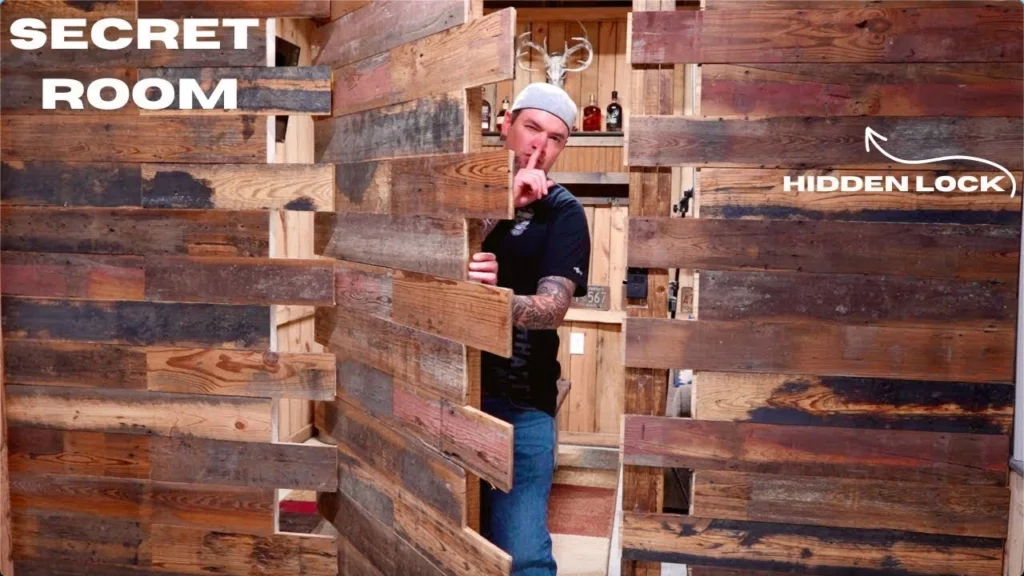 Matthew Peech turned this extra storage space into something truly unique – a hidden room. But it's not your typical hidden room where you move a bookcase and find a door. Instead, he ingeniously designed it with interlocking boards that detach from the walls, unveiling a secret passage. It's a creative and captivating twist on hidden spaces that adds an element of surprise to any home.
Here is a tutorial on how to build this hidden room:
Secret compartment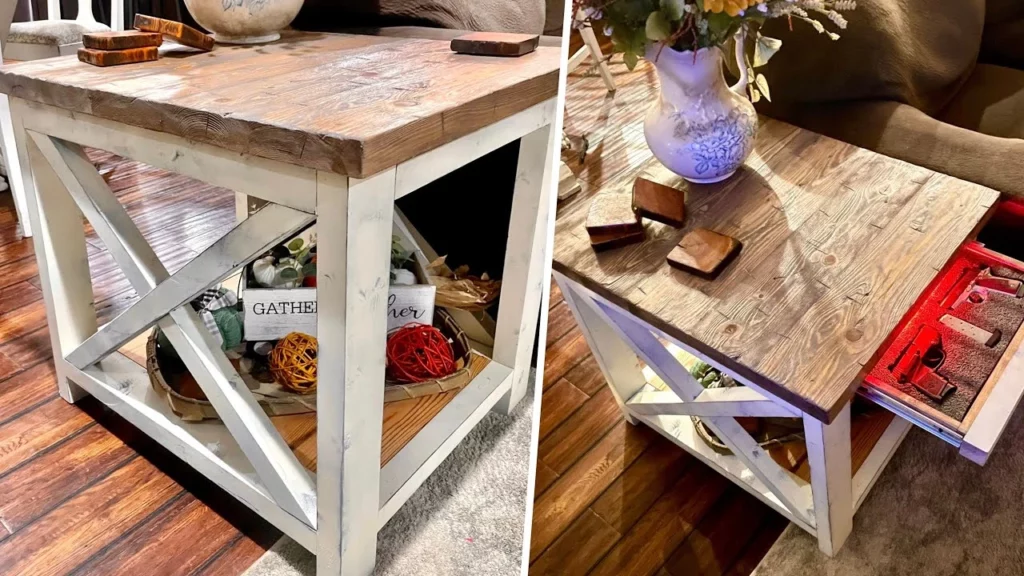 Matthew Peech also invented this incredible hidden compartment, turning it into an extraordinary space for imaginative adventures.
Murphy Doors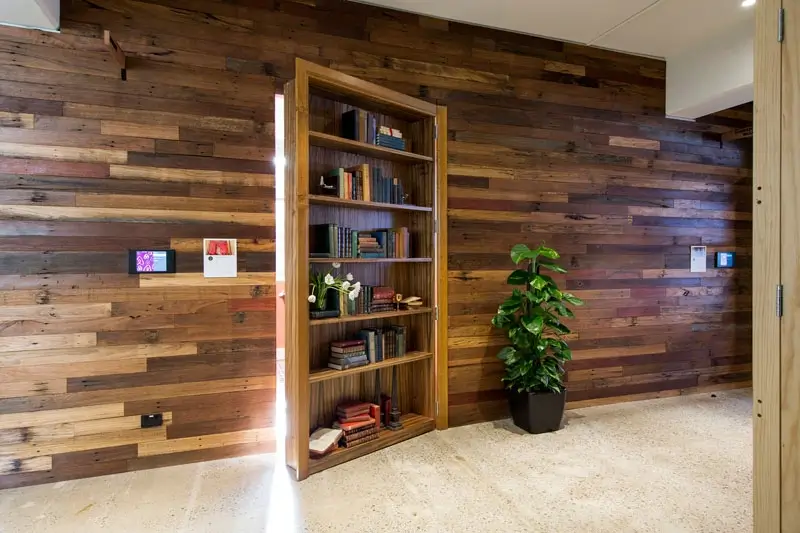 Murphy doors are way more thrilling than Murphy beds. You've probably heard of them – these doors pretend to be bookshelves but they hide secret rooms inside.
Right now is a great time to get a Murphy door. It can keep your items safe, make your home tide up, or even create a hidden, quiet spot just for you. It's a super cool way to turn a simple door into something way more interesting!
Hidden Gym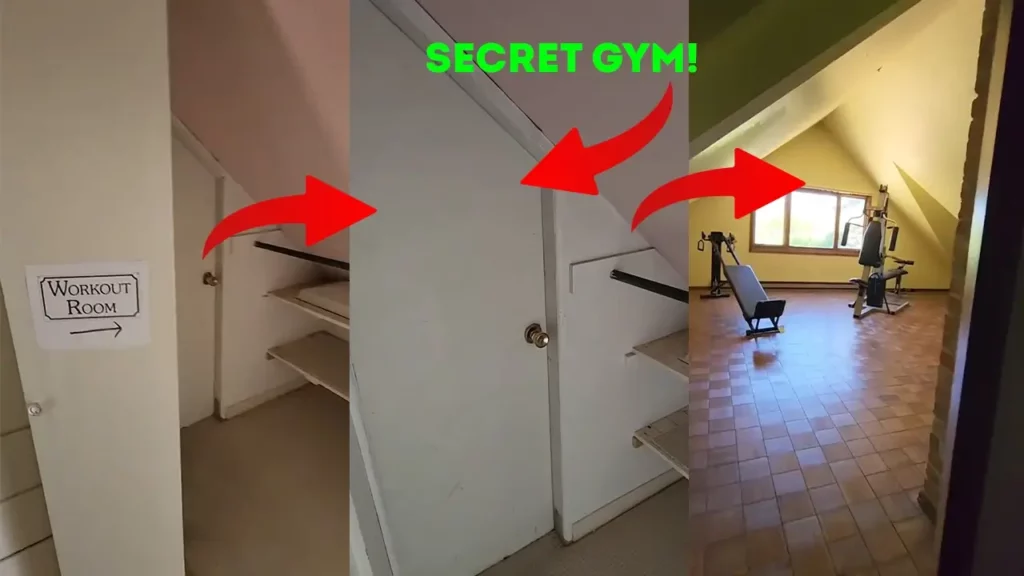 Imagine opening a closet and finding a secret gym inside!
Well, that's exactly what the TikToker Travis Cox found inside his house closet.
Playing hide and seek in this house would be a never-ending adventure, and who knows what other surprises might be tucked away!
Q-Line SafeGuard Shelving System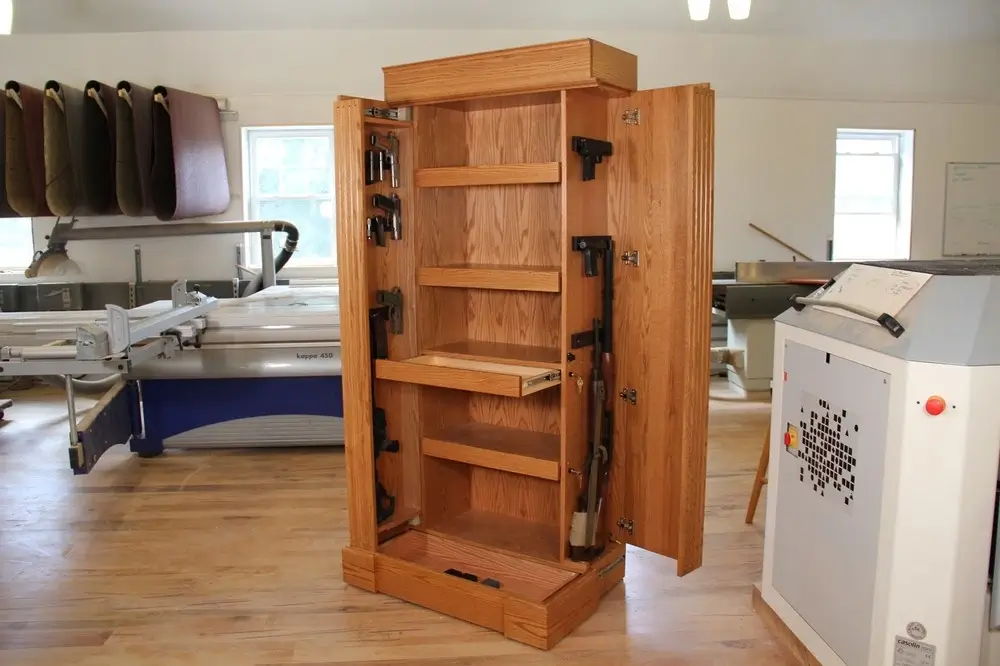 The Q-line SafeGuard shelving system – is a brilliant way to keep things hidden right in plain sight What may seem like an ordinary, crafted cherry wood bookcase is brimming with hidden surprises.
Related topic: UNBELIEVABLE Hidden Rooms and Secret Furniture
Secret Airplane Display Case
Let's switch gears to something more James Bond vibe. Picture this: a hidden airplane display case that makes you feel like a secret agent.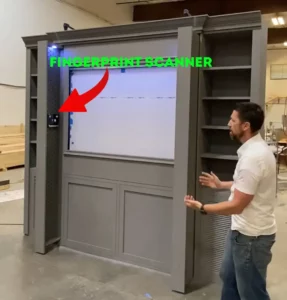 Apart from the central artwork retracting to reveal your hidden treasures, there's an extra layer of security. A fingerprint scanner on the side triggers a panel with an iris scanner, ensuring top-notch protection.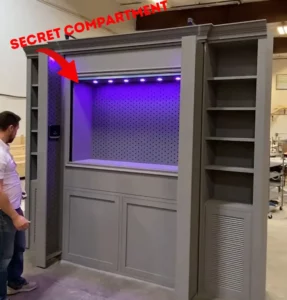 Once your eyeball is verified, you gain access to the compartment unveiled earlier. Plus, you can customize the lighting to showcase your goodies in any shade you desire. So, what would you store in this secret space? How about a stash of snacks and secret agent gadgets?
---
Hidden Concrete Door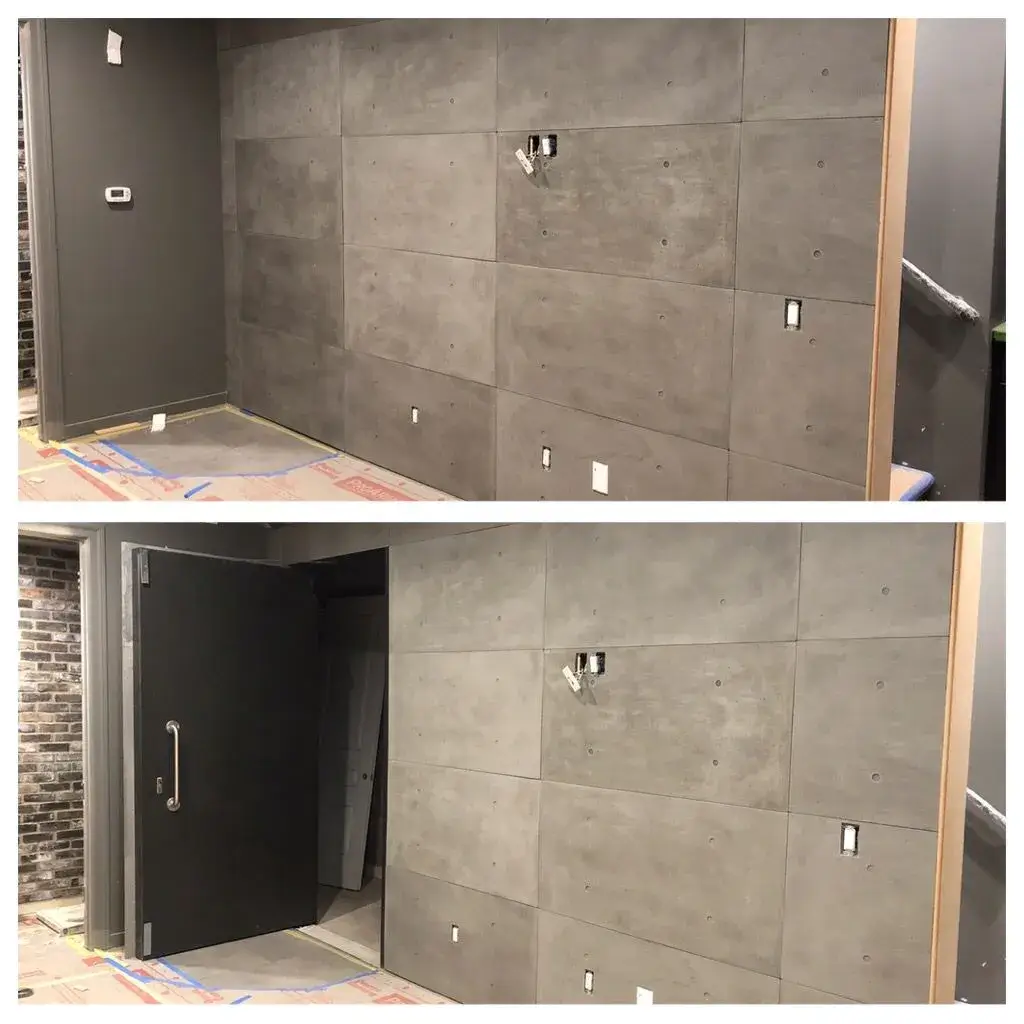 It's cooler when you can completely hide your secret room. This concrete panel door is both clever and inconspicuous. With just one click, it reveals your hidden room.
What a creative idea!
Hidden Safe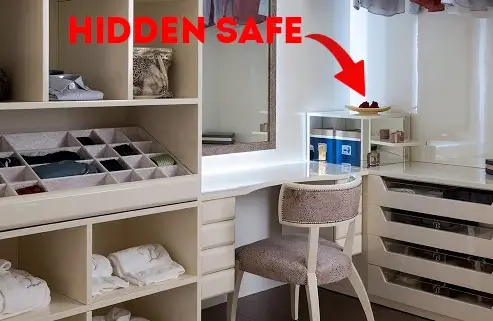 One of Brummel's top home solutions involves hiding your valuable items, like jewelry, within a makeup desk. What makes it even more convenient is that you can control this setup through a smartphone app.
Besides keeping your prized possessions safe, it's a clever way to maximize corner space in your home, offering both security and practicality.
Stealth Stash Picture Frame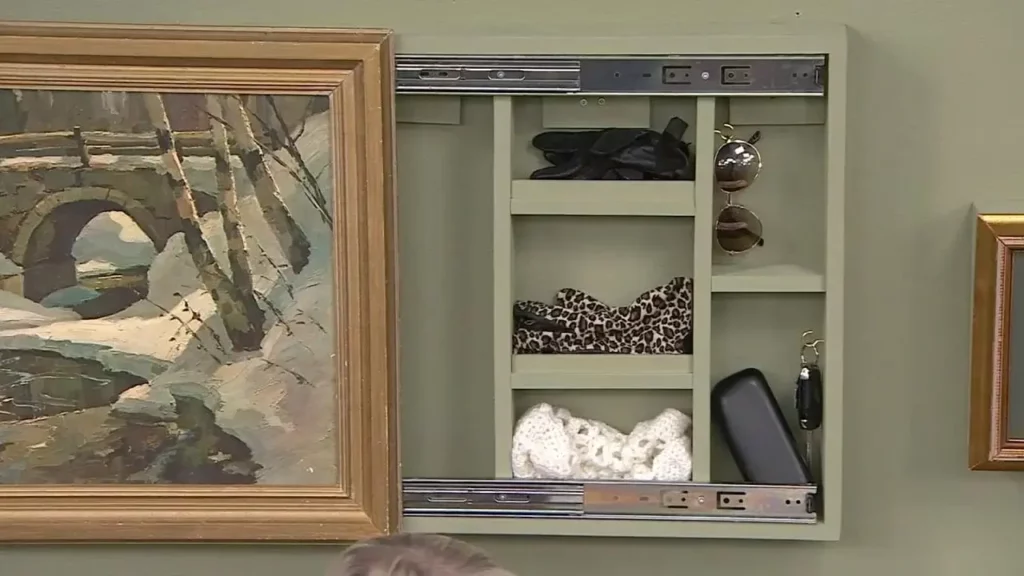 Look at this beautiful picture hanging on the wall. Well, it's not just a picture; it hides a secret place.
This clever idea is perfect for hiding your stuff, especially in your office. It keeps everything neat.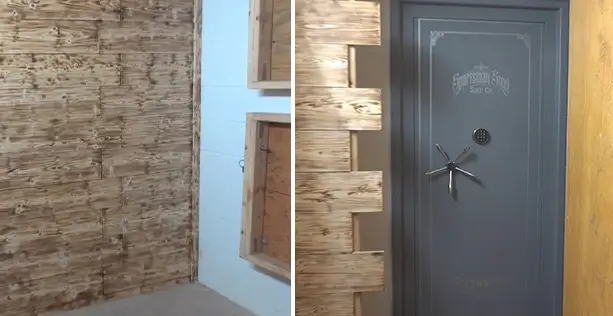 The Surdey's Adventures transformed a basement room into a clever storm shelter. At first glance, it appears to be a regular room with drop-down bunk beds, but upon closer inspection, a hidden door reveals a secret safe.
Secret library inside a Narnia wardrobe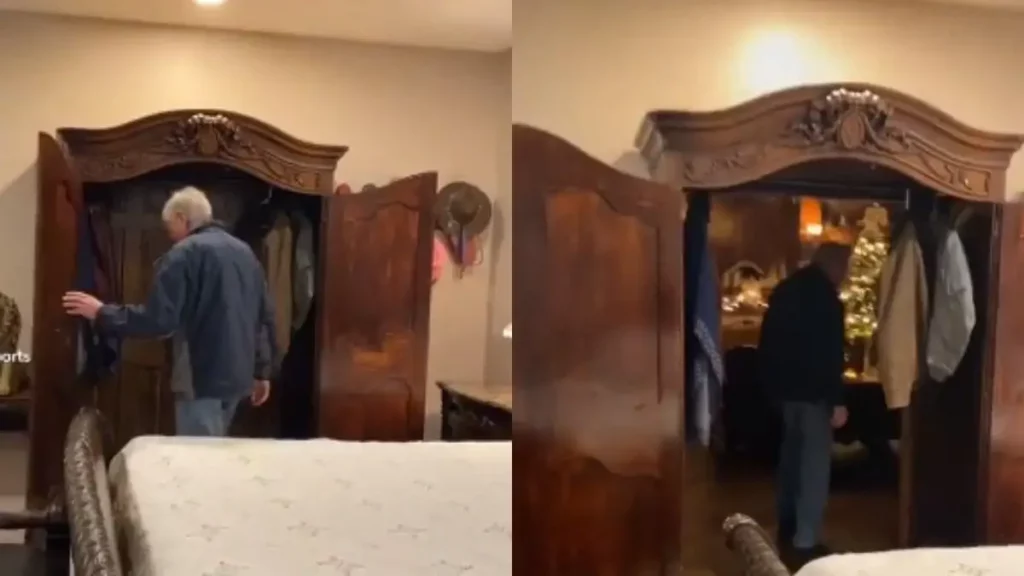 Now, moving on, we have another secret door that's a delightful nod to Narnia, tucked away inside a wardrobe. In reality, this door opens up to reveal a vast library. Stepping through it feels like entering a whole new world. Now, isn't that just incredibly cool?
Hidden Gun Storage Bookcase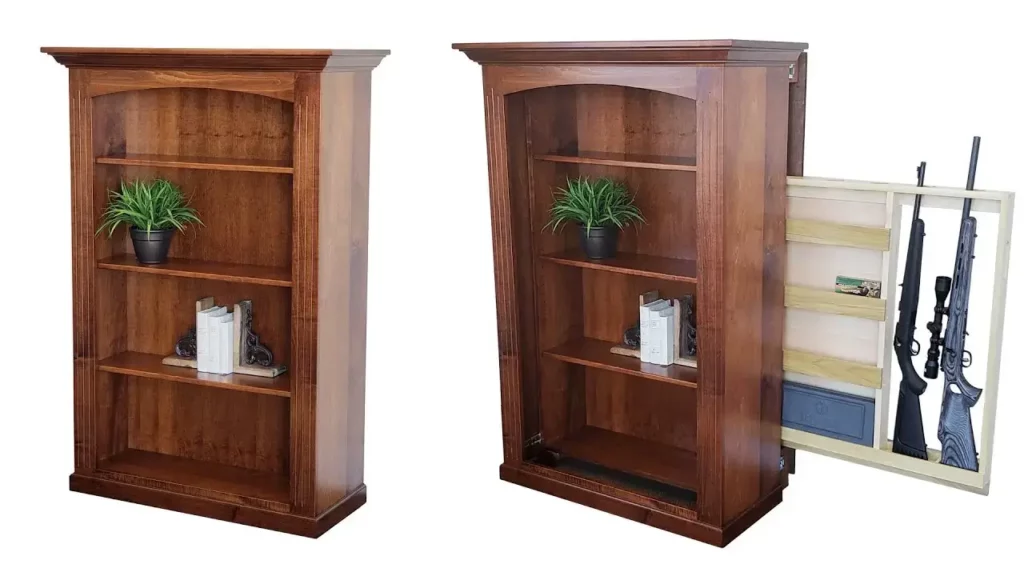 For those who value their right to bear arms, check out this hidden gun storage bookcase. It ensures your firearms remain hidden and out of reach of young ones, yet still within easy access should you need to safeguard your home at a moment's notice.