If you're willing to buy a smart door lock to your house, you need to be looking for the best smart door locks. he Schlage Sense Smart Deadbolt could be one of the best smart door locks you could buy . It easy to install . If you like this deadbolt, you might be interested in this LED door handle as well.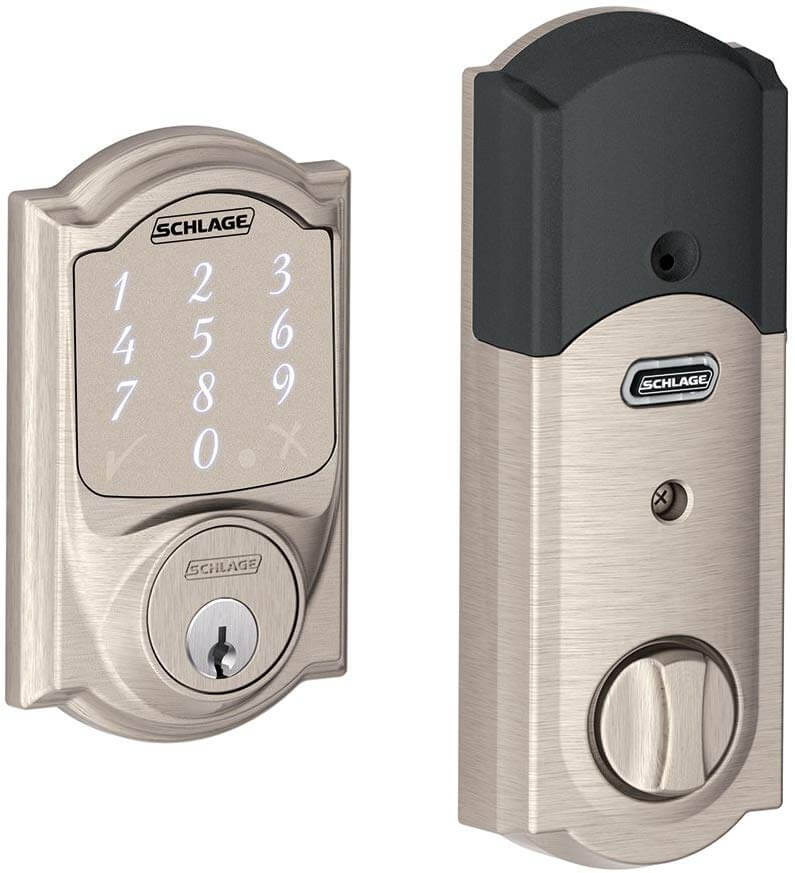 Schlage Sense Smart Deadbolt Pros:
Easy to install.
Solid and Nicely designed app.
App works well
Siri voice control.
Includes a backup keyhole
Built-in tamper alarm
Great lock quality
Schlage Sense Smart Deadbolt Cons:
Costly.
Requires Apple TV for remote control.
Wi-Fi adapter is sold separately.
Peformance :
The Schlage Sense Smart Deadbolt is one of the easiest smart door locks to use. You use an access code to unlock the door with no key . You can always fall back on a physical key in case you forget the access code. With the free and nicely designed Schlage Sense app—available for Android & iOS—you can Control access codes, create a schedule, create a schedule, and view when Someone used the door .
Design
When it comes to design, the Schlage Sense Smart Deadbo look pretty nice. With a 5.00 x 3.00 x 1.00 inches dimensions, it won't take much space on your front door. It uses a touchscreen in place of of physical buttons, which means you don't have to wory about losing physical buttons. under the touchscreen is a keyhole should you find yourself forgetting your accese codes. It's available in a few different styles and colors such as aged bronze, satin nickel, and matte black.so you should be able to find something that nicely fit right your home.
In conclusion: The Schlage Sense Smart Deadbolt lock allows you to use your iPhone to lock and unlock your doors, program access codes and set up access schedules.