This Mother's Day, make your mom feel special by gifting her an impressive smart home device or connected gadget. Whether your mom has a passion for cooking, gardening, or exercising, there are a variety of smart home gadgets that can seamlessly integrate into her daily routine. Busy moms will especially appreciate the added convenience and time-saving benefits that smart home technology offers. Here are some Mother's Day gift ideas for 2023.
Robot Vacuum Cleaner: Eufy RoboVac 25C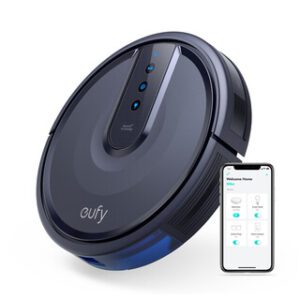 A robot vacuum cleaner, like Eufy RoboVac 25C (96.00$), can be a practical and time-saving gift for your mother. These devices autonomously clean the floors, making daily chores more convenient and efficient.
Despite its budget-friendly price, the Anker Eufy RoboVac 25C offers impressive cleaning power that surpasses expectations. It excels at removing sand from hardwood floors, achieving a remarkable 78.9% efficacy. Additionally, it performs well on low-pile and mid-pile carpets, with average sand removal rates of 54% and 52% respectively. And the best part? It's currently available at Walmart for an incredibly affordable price of just $96!
A Smart speaker: Amazon Echo Dot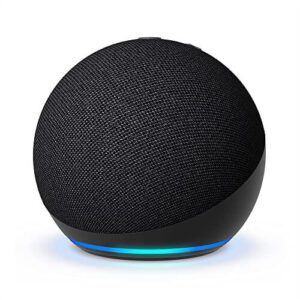 The Amazon Echo Dot (39.99$) is not just an ordinary speaker, but a smart speaker that comes equipped with the Alexa voice service and features 360-degree speaker outputs. With the Echo Dot, moms can effortlessly give voice commands from anywhere in the room, allowing them to ask Alexa questions, initiate music playlists, and effortlessly control other smart home devices.
Alexa serves as a remarkable digital assistant, particularly for busy mothers who juggle multiple tasks. Now, moms can enjoy listening to their favorite audiobooks while simultaneously checking the weather before heading to the park or starting their workday in the comfort of their home office.
Smart Digital Frame: Aura Carver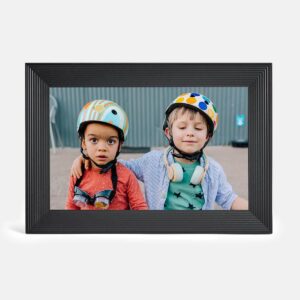 If you're looking for a cool gadget for your mom, consider the Aura Carver (149$) digital frame. This innovative device is perfect for displaying your cherished memories in a modern and stylish way. With its 10.1-inch screen, the Carver accurately reproduces colors, ensuring your photos look vibrant and true to life. While it doesn't feature a touchscreen display, it offers a user-friendly navigation bar at the top, making it easy to browse through your photo collection. Give your mom the gift of reliving precious moments with the Aura Carver digital frame.
Smart Bathroom Accessories: Hilo Smart Mirror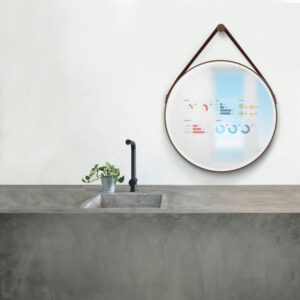 The Hilo Smart Mirror is the perfect Mother's Day gift. It combines elegance with practicality, offering a high-quality mirror and smart display. With voice control, moms can set reminders and play music effortlessly. It integrates with smart devices, allowing control over lighting and security. The mirror provides personalized skincare routines, fitness tracking, and motivational features. It prioritizes privacy and adds a touch of style to any room. The Hilo Smart Mirror is a thoughtful gift that enhances daily routines in just one device.
An air purifier:the Dyson Purifier Cool TP07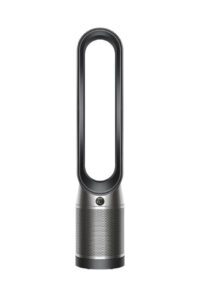 When cost is not a concern, Dyson is the brand to turn to. Renowned for its luxurious and high-end vacuum cleaners, Dyson also offers premium hair dryers and air purifiers. If you've been contemplating the purchase of an air purifier and are willing to invest, now is the opportune moment to consider the Dyson Purifier Cool TP07. This exceptional device not only purifies the air in your home but also serves as a smart fan that can be controlled via Wi-Fi. Priced at $550, it is a top-of-the-line product that merits serious consideration for any member of the family, particularly for Mom's comfort and well-being.
Also, See: The Best Humidifiers of 2023
Smart Garden System: iDoo 12 Pods Indoor Growing System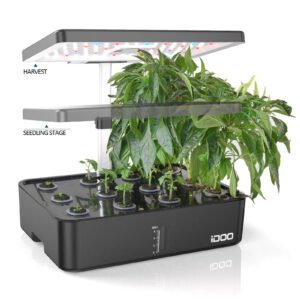 Elevate your mom's gardening prowess with the iDoo 12 Pods indoor hydroponics growing system. This innovative system takes gardening to the next level by providing a soil-free environment for growing herbs, vegetables, flowers, and fruits. With self-watering capabilities and energy-efficient LED lights, the system allows users to incubate seeds and witness their growth with ease.
The iDoo system can accommodate up to 12 plants simultaneously, reaching heights of up to 11 inches, as mentioned in its online listing. It features an integrated low-noise pump that aerates the water, promoting plant health, while an upper fan emulates gentle outdoor breezes, assisting in spreading pollen and dispersing heat. With a one-gallon water tank, the system ensures a consistent water supply for optimal plant growth.
Measuring 13.8 inches by 12.08 inches by 8.86 inches, the iDoo hydroponics growing system is compact and suitable for indoor spaces. Give your green-thumb mom the gift of a thriving and efficient gardening experience with the iDoo 12 Pods.
A Media streaming device: Apple TV 4K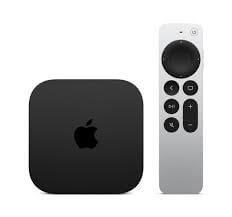 The Apple TV 4K is a treasure trove of offerings for avid TV enthusiasts, making it an excellent choice for Mother's Day gift ideas. With support for 4K Dolby Vision, Dolby Atmos, and HDR10+, Apple has significantly enhanced the TV-watching experience.
Managing this entertainment box is incredibly easy, thanks to the highly responsive Siri remote. The remote is lightweight, compact, and convenient. Whether you prefer using the touch-enabled click pad or voicing your commands, the Apple TV 4K effortlessly accommodates your preferences.
Smart Pet Feeder: PetSafe Smart Feed Automatic Dog and Cat Feeder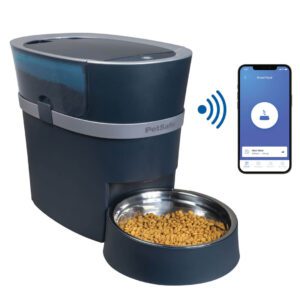 If your mom has cats or dogs, the Petsafe Smart Feed Automatic Dog and Cat Feeder, priced at $123, would make a thoughtful gift. It's an ideal choice because it's not really for her, but for something she holds dear. This smart feeder ensures that your pet is well-fed and keeps track of their eating habits. The bowl can be easily refilled for every meal, and you can conveniently dispense dry and semi-moist pet food using your smartphone. With its compatibility with Amazon Dash Replenishment and the ability to connect to your home Wi-Fi network, the Smart Feed Automatic Pet Feeder is a fantastic gift option for both your mom and her beloved pets.
It is really one of the unique Mother's Day gift ideas
Smart Diffuser: Sierra Modern Home Smart Diffuser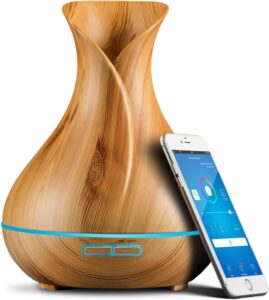 Mother will surely adore the Sierra Modern Home Smart Diffuser ( $62) if she is interested in essential oils. This incredible device can be conveniently controlled using Amazon Alexa and Google Assistant. It not only fills her home with delightful fragrances but also serves as an ultrasonic humidifier, assisting in preserving her skin's moisture in dry air conditions.
Smart Display: Amazon Echo Show 10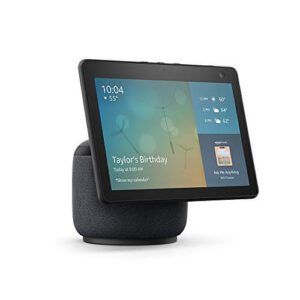 This smart display is a versatile addition to her home, offering a high-definition 10.1-inch screen that can be used for video calls, streaming her favorite shows, displaying recipes, or even as a digital photo frame. With its built-in camera and motion sensor, the Echo Show 10 can follow her around the room, keeping her in the frame during video calls or while watching videos. Your mom can control her smart home devices, set reminders, and listen to her favorite music—all with simple voice commands. This thoughtful gift will not only make her daily tasks more convenient but also bring a new level of entertainment and connectivity to her living space. Show your love and appreciation with the Amazon Echo Show 10, a gift that will keep her connected and entertained for years to come.
Smart Door Lock: August Smart Lock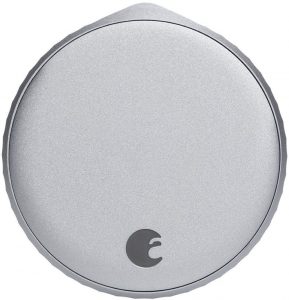 Gifting your mother an August Smart Lock on Mother's Day is a thoughtful and practical choice. This innovative device offers convenience, security, and peace of mind. With the August Smart Lock, your mom can effortlessly control and monitor access to her home using a smartphone app. Whether she's at work, running errands, or traveling, she can lock or unlock the door remotely, grant temporary access to family members or trusted guests, and receive real-time notifications of any activity. This advanced technology simplifies her daily routine while enhancing the safety and security of her home. A gift like the August Smart Lock showcases your care for her well-being and adds a touch of modernity to her life. It is truly one of the creative Mother's Day gift ideas.
Also, See: The Best Smart Locks 2023
Smart sleep device: Philips SmartSleep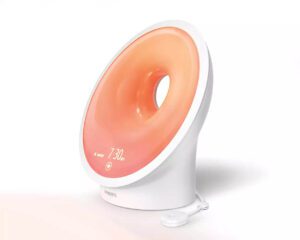 If your mother's mornings lack the joy and enthusiasm they deserve, there's a solution to make them better. The Philips SmartSleep is a specialized wake-up light that emulates a "personalized sunrise" to gently rouse her from sleep, while also offering a sunset simulation for relaxation at night. With an integrated speaker providing ambient sounds, it further enhances the waking and winding-down experience. To top it off, the companion app allows Mom to monitor and analyze her sleep patterns for valuable insights and adjustments.
Smart cooking device: Anova Precision Cooker Nano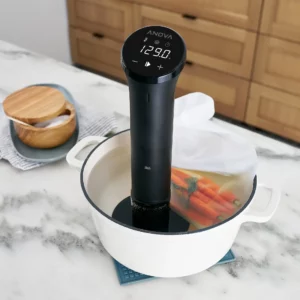 The Anova Precision Cooker Nano is a must-have for anyone looking to explore the world of sous vide cooking. This technique, favored by high-end restaurants, involves slow-cooking food to perfection by maintaining the ideal temperature and infusing flavors throughout the dish.
One of the remarkable advantages of sous vide is its ability to consistently cook meat and fish to perfection. With this method, it becomes nearly impossible to overcook food, resulting in the most tender and succulent steaks, ranging from rare to well-done.
Equipped with the Anova Precision Cooker Nano, Mom gains full control over her culinary endeavors right from her smartphone. She can effortlessly set timers, access a wide range of recipes, and delve into the realm of delicious cuisine. By embracing sous vide cooking, Mom is sure to elevate her kitchen skills to new heights.
I believe this is one of the best Mother's Day gift ideas that will make your mom happy
A Smart LED light bulb: Philips Hue White and Color Ambiance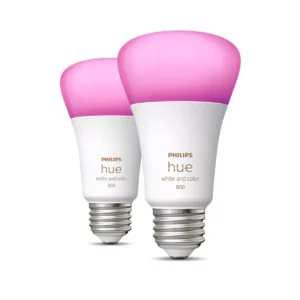 The Philips Hue White and Color Ambiance kit is an ideal choice for Mother's Day gift ideas, as it offers various advantages. Firstly, Mom can easily dim the lights and transform them into a more soothing color, enhancing the ultimate relaxation experience. Moreover, if your ma desires a break from screens, there's a wireless smart button available. With this button, she can conveniently dim the lights from her comfortable chair.
When it comes to smart home compatibility, Philips Hue surpasses all other smart lighting technologies. This means Mama can effortlessly request Google Assistant, Alexa, or Siri to adjust the lights and lower the smart thermostat. She can even enjoy the perfect spa music from Spotify, creating a harmonious atmosphere.
Smart home gym: Tempo Studio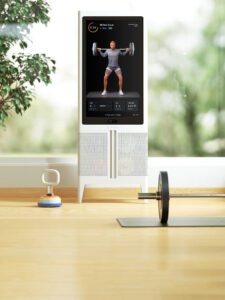 One of our top picks for smart home gym equipment is the Tempo Studio. It recognizes the significance of incorporating strength training into Mom's workout routine, rather than just focusing on endless cardio sessions. With its advanced form-tracking and rep-counting software, a wide selection of challenging on-demand and live classes, and highly skilled trainers, the Tempo Studio stands out as the ultimate smart strength-training machine we've had the opportunity to test. While it may be considered a splurge, we firmly believe that Mom deserves the very best.
A Smart home appliance: Ember Smart Mug 2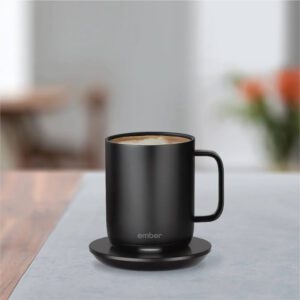 If your mom is a fan of piping hot coffee, you might want to consider the Ember Smart Mug 2. This wireless device includes a sleek mug and a heating pad, allowing you to maintain the perfect temperature for your beverage. The best part? You can easily adjust the temperature anywhere between 120 and 145 degrees Fahrenheit using the accompanying app. Pretty cool, isn't it?
But wait, there's more. The app also offers convenient temperature presets for different drinks such as tea or regular coffee. Plus, it takes great care not to compromise the taste of the coffee. In a nutshell, if your mom can't go without her beloved hot coffee (or tea), you can't go wrong with this gift. And the fact that it's cable-free and wire-free adds even more value to the package.
Smart Pet Device: Petcube Bites 2 Lite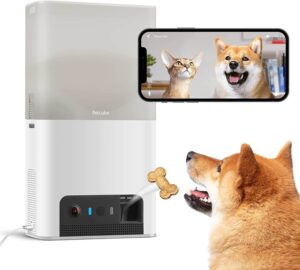 If you're attempting to persuade Mom to come visit but she's hesitant to leave her beloved furry companion behind, there's a solution that can provide her peace of mind: a pet monitoring camera and treat dispenser.
One notable option in this category is the Petcube Bites 2 Lite. This device offers high-definition (HD), 1080p live-streaming video, showcasing a wide-angle view of 160 degrees, night vision up to 30 feet, and the ability to zoom in eight times for a closer look.
With the two-way audio feature, Mom can engage in conversations with her pets and listen to their adorable responses. Moreover, the device sends notifications to her phone whenever it detects sound or motion at home, ensuring she stays connected.
The treat dispenser component of the Petcube Bites 2 Lite can hold up to 1.5 pounds of treats, allowing Mom to remotely reward her pets. Additionally, the device offers access to 24-hour online vet chat, enabling Mom to consult with veterinarians conveniently through the phone app. It is one of the perfect Mother's Day gift ideas that will make your mom and your pet happy.
Smart Home Security Camera: Arlo Pro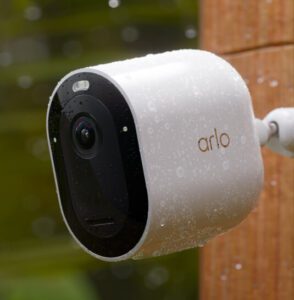 Smart Home Security Camera: Enhance your mother's home security with a smart camera system like the Arlo Pro. This camera offers high-definition video recording, motion detection, and remote access via smartphone apps, allowing her to keep an eye on her home from anywhere.
Smart Smoke and Carbon Monoxide Detector: Nest Protect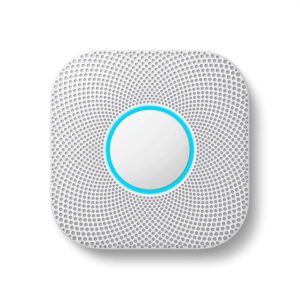 Ensure your mother's safety with a smart smoke and carbon monoxide detector like the Nest Protect. This device sends alerts to her smartphone in case of emergencies, providing early warnings and peace of mind.
Smart home security system: Ring Alarm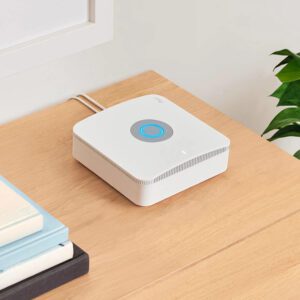 For enhanced home security beyond just a security camera, the Ring Alarm is an excellent choice (starting at approximately $200). This user-friendly security system offers simple installation and boasts some of the most affordable monitoring fees available. What's more, Mom can even utilize the system without a subscription, giving her flexibility and peace of mind.
E-reader: Amazon Kindle Paperwhite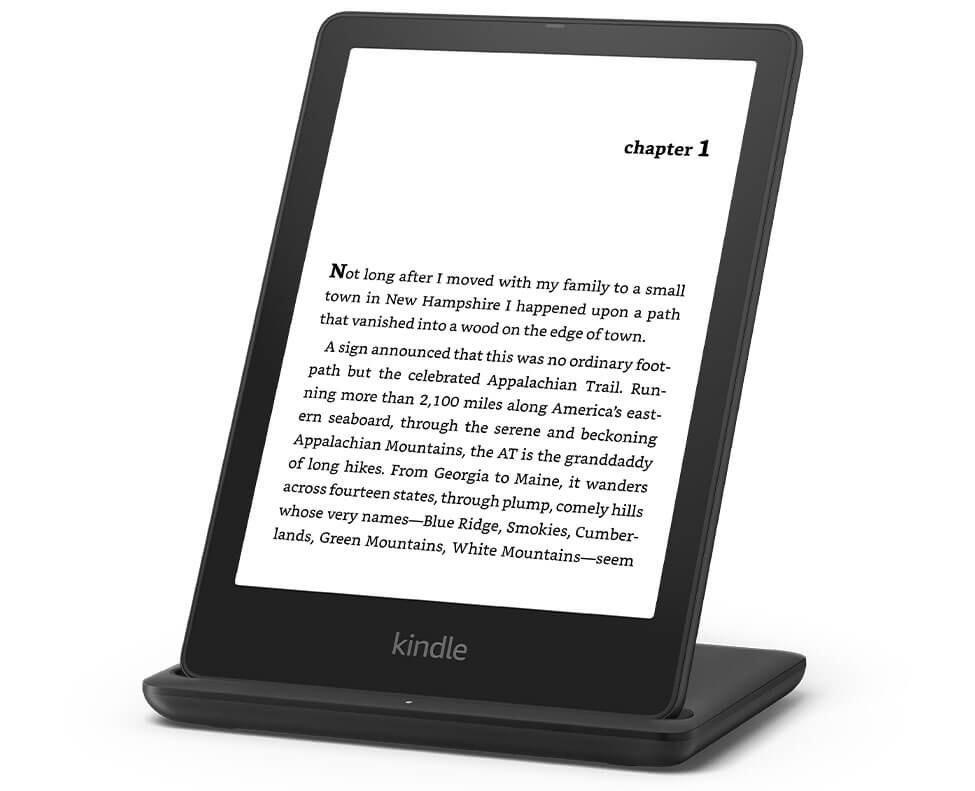 If your mom is an enthusiastic reader and her bookshelf is running out of space, consider surprising her with a Kindle e-book reader. The Kindle offers the convenience of storing thousands of books in a single device. The 2021 Paperwhite, with its 6.8-inch screen, continues to be the top choice for its exceptional value. Although it has 8GB of storage instead of 32GB, its fast Wi-Fi capability allows her to effortlessly download books as needed.
Not only is this device waterproof and equipped with an easy-to-clean flat front, but it also boasts a long-lasting battery life. As an added bonus, if your mom is an Amazon Prime member, she gains access to one free e-book per month through First Reads.
Remember to consider your mother's comfort, interests, and any specific needs she may have when selecting a smart home gift. Researching and reading reviews's always a good idea to find the best devices that fit her lifestyle.
These were some of the best Mother's Day gift ideas for 2023.
The Bottom Line
Rather than sticking to traditional gifts like flowers and cards, there are occasions when you may want to go beyond and treat your Mom with smart home gadgets. These devices can assist her in pursuing her passions and interests. You don't have to limit yourself to her birthday or Mother's Day to shower her with these thoughtful presents and express your gratitude for the amazing person she is.
Other Articles You Might Like