Home security is a top priority for everyone. That's why you must constantly search for the best solutions to burglar-proof your house.
When it comes to smart locks, Kwikset is one of the best manufacturers. With over 70 years of industry experience, they have established themselves as a reliable source of smart door locks. For those seeking a reliable traditional deadbolt, I typically suggest the Kwikset 980, an affordable yet secure ANSI Grade 1 deadbolt.
However, The focus of this article is on the Kwikset SmartCode 888 smart lock. And the use of smart locks getting more popular, so I've done comprehensive research on the topic before writing this review.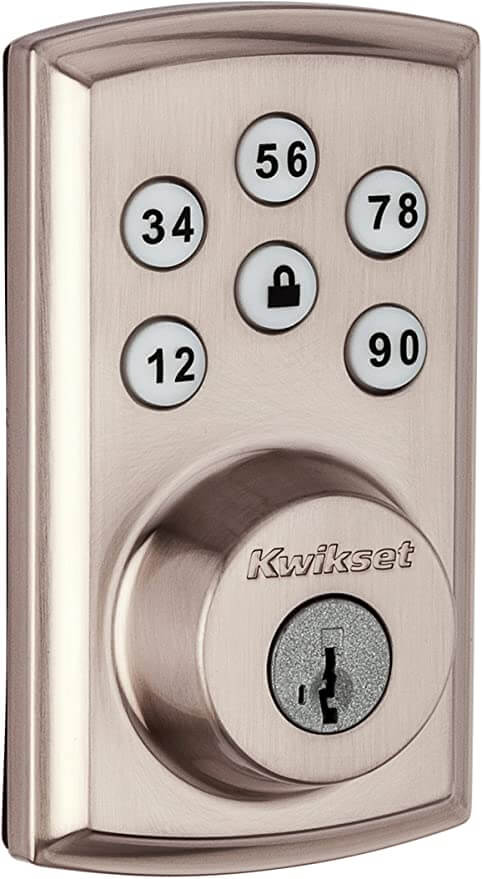 Kwikset SmartCode 888 Pros and cons:
Pros:
Simple to install
Incredibly simple to setup automation scenes
Auto-locking and One-touch locking feature.
Easily re-key to use existing keys
Sleek metal design
Compatible with z-wave hubs
Budget-friendly
Long battery life ( about 12 months under normal usage).
Cons:
Requires Hub (sold independently ) for any remote access features or automation
Appearance and Features

Appearance
The Kwikset SmartCode 888 comes is available in three distinct colors: satin nickel, polished brass, and Venetian bronze, so you can choose the color that best complements your door.
The keypad consists of six buttons, five of which are used for numbers and one for locking the door. Its backlight feature ensures easy identification of the buttons, even in the dark.
Kwikset SmartCode 888 Features
It provides excellent protection against picking and bumping.
With the capacity to store up to 30 codes, the device is suitable for Airbnb purposes and beyond. Furthermore, adding or removing a code is a fast and simple process.
The device uses 128-bit AES encryption, which is the same type of encryption utilized by online banking platforms.
The Kwikset SmartCode 888 is equipped with two keys, but it also features SmartKey re-key technology, which enables you to utilize any compatible key, including your current house key, to gain access to the door.