It takes some creativity to transform a room from packed to elegant.
Furniture is needful but can be cumbersome, especially beds, which take up most of the floor space in a room.
The use of the right multifunctional furniture can overcome the problems of tiny houses, and Here we are with some Great multifunctional furniture designs and Space Saving Beds that must-have in a small space.
Murphy beds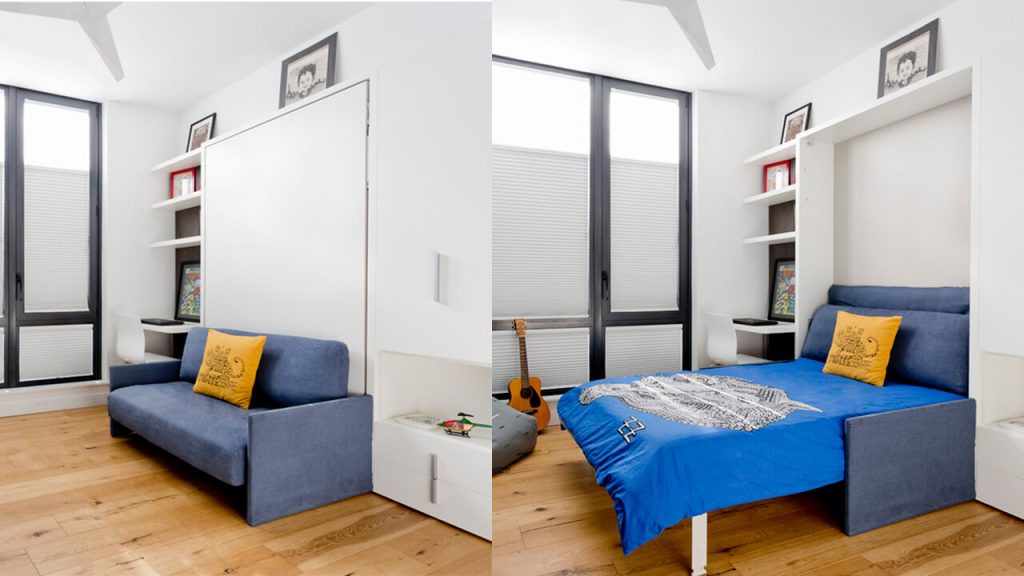 A Murphy bed is one of the best space-saving and comfortable options, whether you're buying a bed for daily use or a guest bed for occasional use.
If a wall bed is a better choice for you, you still have something to look for and keep in mind before considering purchasing. To find a quality wall bed, consider:
Construction: strong construction and high-quality materials make the wall bed a comfortable, and safe place to sleep. A quality design is especially important if you plan to sleep on the Murphy bed nightly. That may mean investing a little more to get a higher quality bed that lasts a lifelong.
Storage: When it comes to the wall beds, storage is an essential thing to look for, especially if you're living in a small space. Look for a wall bed with storage built-in or shelving that gives you more storage options.
Size: choose a size that fits both your available space and your sleeping needs.
Style: The appearance of the wall bed is something to consider when making your choice. While some Murphy bed designs seem to be hidden in the wall, others are designed to offer a custom look with many different style options to go with your design scheme and functional needs. You can choose custom styles with built-in storage, sofas, tables, desks, shelving, and cabinetry to serve the purposes of your needs. Various fabrics and colors offer extra customization options.
Mattress Options: When you choose a Murphy bed, always ask about the mattress option. Having a high-quality mattress makes your wall bed more enjoyable and comfortable and will avoid or relieve any long-term discomfort – like back pain.
Built-in Bunk Beds
Built-in Bunk Bed by h2o architectes .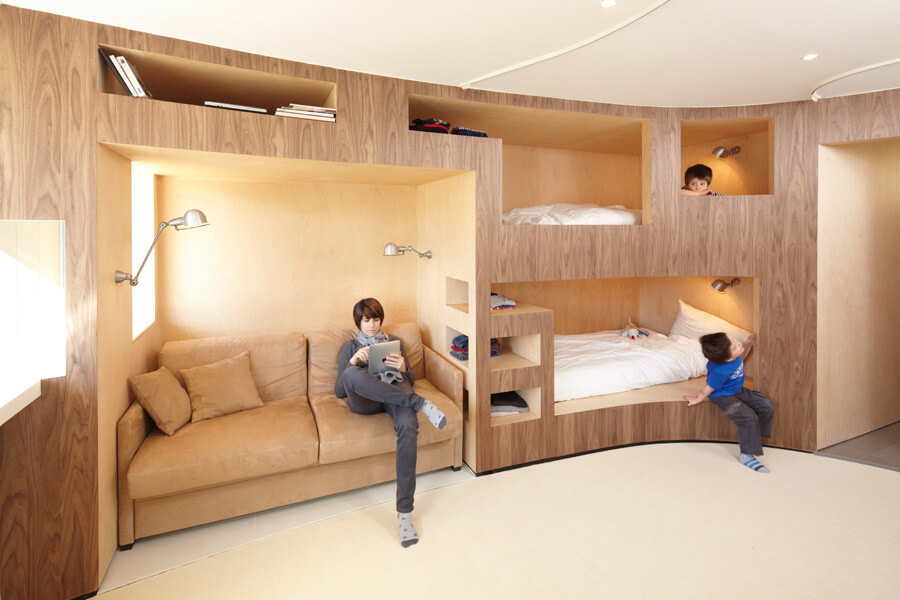 Grey build-in bunk-beds by Minimaldesign.
This bunk bed was designed by "h2o architectes." in France. It is custom-built to cover a large section of the room with all necessary features and elements like a built-in sofa, storage, and more.
While the bed occupies one side of the room, the other side is lefts empty
to serve your different daily activities.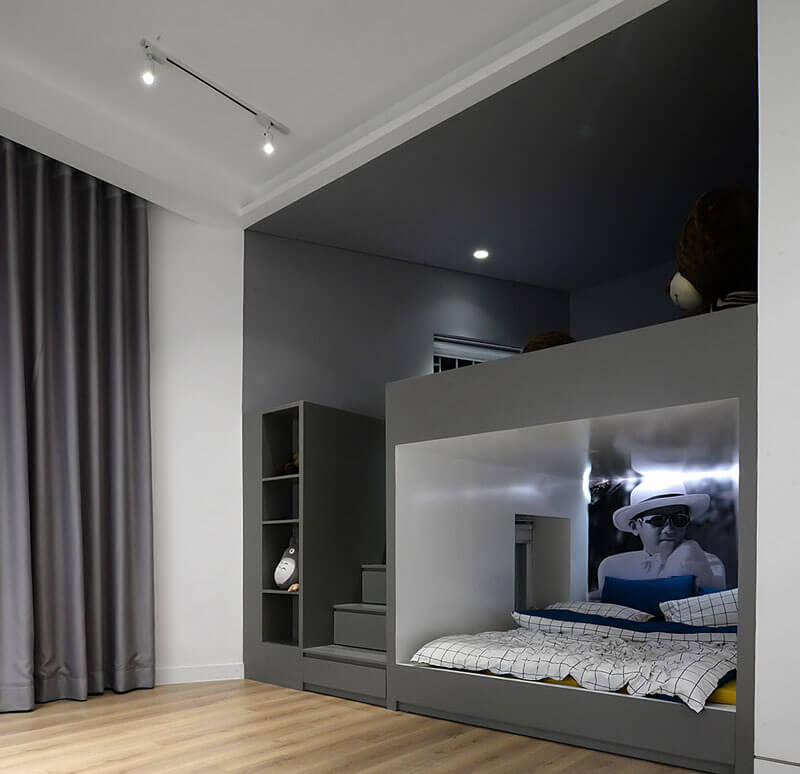 This built-in bunk bed in this bedroom is completely Designed by "Minimal Design."
Besides it being practical and space-efficient, it is very stylish and nice-looking.
Swan -multifunctional bed
Not enough space? The Swan multifunctional bed is an ideal choice for your child, covering all his needs with its integrated desk, storage space, and a charming little bookcase!
Luppo Click-Clack Folding Sofa Bed
Lupo champions the best aesthetics of retro style to look great as a sofa and then unfolds as a fully functioning bed.
The simple design ensures it works well in a variety of interior styles.
Incredible Bedroom And Space Saving Furniture For Small Apartment